Speaker: Ben Davis & Scott Springer
Topic: UNITY+ Window 8 – ARC GIS Integration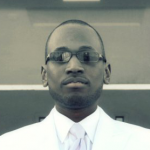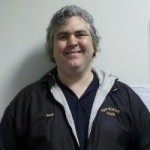 RSVP: Meetup
Location:Double Positive
1501 S. Clinton Street, Suite 1520
Baltimore, Maryland 21224
Date: Wednesday, May 28th, networking begins at 6:30
Abstract:
Ben's Presentation :
Working with the Unity game engine and Windows 8 our team has been able to create a compelling education application. Benjamin will give a quick demo of the app and talk about some of the technologies that went into creating the app.
Scott's Presentation :
The webpage for the Penn State Geospatial Revolution project states:
"Geospatial information influences nearly everything. Seamless layers of satellites, surveillance, and location-based technologies create a worldwide geographic knowledge base vital to solving myriad social and environmental problems in the interconnected global community."
But how does this technology work? How do those satellite signals translate into a location on a Google map or another map-based application?
The purpose of this presentation is to explain how geospatial applications work, both from the storage of geospatial information and the dissemination of that information to applications, but also in how to take that information and present it in a usable
Bio :
Benjamin Davis joins LCG Technologies as an application developer to primarily focus on the Microsoft Mobile strategy. With a growing knowledge of Microsoft technologies, Benjamin is not only helping to create LCG's presence in the Windows store but also help their clients with Microsoft centric mobile solutions.
Prior to LCG, Benjamin studied computer science at Morgan State University and has work independently on Windows phone applications.
more …
Scott Springer :
I'm a senior application developer who works primarily out of the JMT Technology Group office in Sparks, MD. My specialty is developing web-based solutions using Microsoft and open source technologies. My hobbies include driving to and from work as well as cooking for, cleaning up after, and chasing my two boys around.
more …
Joe Bizzell :
I have over 11 years of experience and am an ArcGIS Server Enterprise integrator and product developer as well as an ESRI ArcGIS Server Programming. I have extensive experience with architecting and coding configurable, modular enterprise solutions that involve GIS with both Oracle and SQL Server databases. In addition, I have experience as team lead and architect on multiple application development projects. I have experience developing solutions in Java, C#, Flex, SharePoint, Javascript, HTML