Speaker: Brian Harnish & Seth Goldberg
Topic: Microsoft Stuff and Databases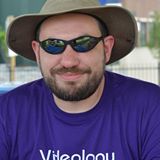 RSVP: Meetup
Location:Videology
1500 Whetstone Way
Suite 500
Baltimore, MD 21230
Date: Wednesday, January 15, networking begins at 6:30
Abstract:
Brian's Presentation :
As software development problems become more and more complicated, solutions frequently follow suit in complexity. We need a common set of vocabulary and building blocks to assist in simplifying communications, application structure and flow.
Seth's Presentation :
As competition among businesses grows more fierce amid economic uncertainty, data is emerging as a key way to stay profitable. While managing the growing volume of data can seem like a daunting task, there are techniques that can make it more bearable. The answer to this voluminous problem is the data warehouse. This presentation will explore the different components of data warehousing and the way to structure a functional warehouse that will meet the needs of a variety of users.
Bio :
Brian Harnish has over 15 years of development experience in a range of industries, advertising, banking, logistics and retail. works for Videology more ..
Seth Goldberg is an ETL developer with experience in the financial services and federal contracting sectors. He graduated from the Pennsylvania State University with a Bachelors of Science in Information Sciences & Technology. In his free time, he enjoys exploring the city, going to concerts, traveling, and tinkering with technology. more …